Monet and American Impressionism highlights twenty-five artists who launched a new way of painting in response to the influence of French Impressionism. The exhibition presents roughly fifty paintings and twenty prints dated between 1880 and 1920 by many of the leading figures in American Impressionism, such as Mary Cassatt, William Merritt Chase, Childe Hassam, Willard Metcalf, Theodore Robinson, John Henry Twachtman, and J. Alden Weir. These artists adapted the innovations of French Impressionism and ultimately paved the way to a uniquely American style of painting in the 19th century. The exhibition includes landscapes, portraits, intimate depictions of women and children, and images of modern life such as urban views and popular leisure activities. In addition to paintings from the collections of the Harn Museum of Art, Telfair Museums, and Hunter Museum of American Art, works are on loan from a number of public museums.
The exhibition considers how proponents of Impressionism in America responded to the paintings of Claude Monet—both what they embraced and what they ignored—as well as to aspects of social and cultural life in the United States during the period. For example, the exhibition explores relevant issues of the day such as America's fascination with French art and culture, the impact of tourism on artistic taste and consumer culture, changing roles of women in American society, and attitudes toward industrialization, exercise and public health. Four paintings by Monet are on display alongside the works by American artists. These groupings generate dialogue about techniques, composition and subject matter.
In addition to the leading painters of the day, the exhibition includes works by less renowned figures such as John Leslie Breck, Gari Melchers, Richard Miller, Lilla Cabot Perry, and Guy Wiggins, among others. Artists representing a new generation of painters who merged Impressionism with realist concerns includes Maurice Prendergast, William Glackens, Ernest Lawson, and Jonas Lie. The installation will be organized along five thematic groupings: "The Allure of Giverny," "A Country Retreat," "The Vibrance of Urbanism," "The Comfort of Home," and "A Graphic Legacy."
Monet and American Impressionism is organized by the Harn Museum of Art in partnership with the Telfair Museums and the Hunter Museum of American Art and is curated by Dulce Román, Curator of Modern Art at the Harn Museum.  A fully illustrated catalogue accompanies the exhibition and will include an introduction by the curator, essays by invited scholars, and shorter essays by UF faculty who will address the artistic, cultural and historical context of American Impressionism from interdisciplinary perspectives. Contributing faculty members have been drawn from the fields of art history, history, French, English, women's studies, and sociology.
Exhibition Resources
"American Music and Impressionism" – an essay by David Kushner, Professor Emeritus of Musicology, University of Florida.
Exhibition Prints
Did you find a favorite artist or artwork in the exhibition? Check out our selection of exhibition prints at 1,000 Museums.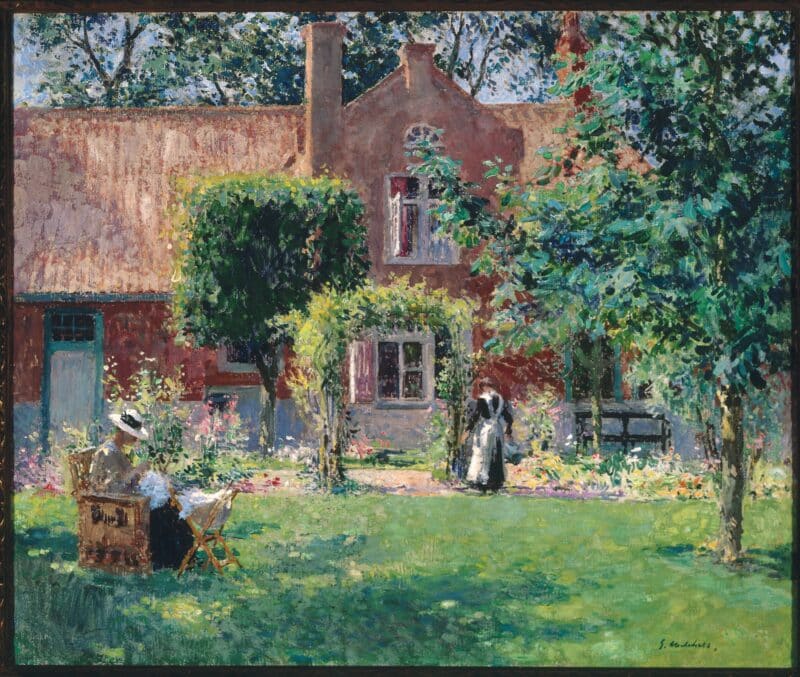 Travel Locations
Hunter Museum of American Art
June 27, 2015 – September 20, 2015  |  Chattanooga, TN
Telfair Museums
October 16, 2015 – January 24, 2016  |  Savannah, GA