Intern at the Harn Museum of Art
Internships are offered in all museum departments with the goal of providing professional experience and growth opportunities.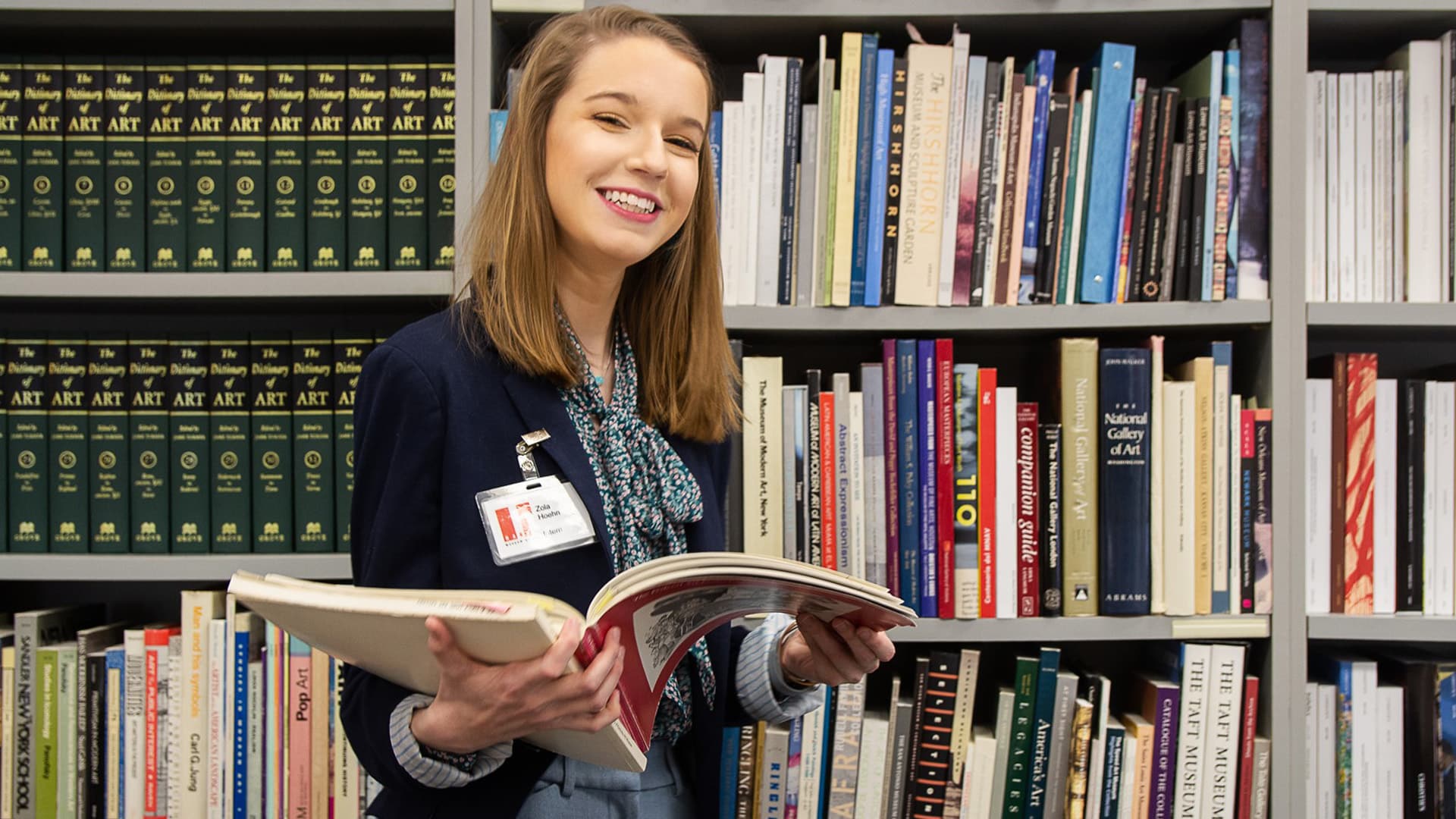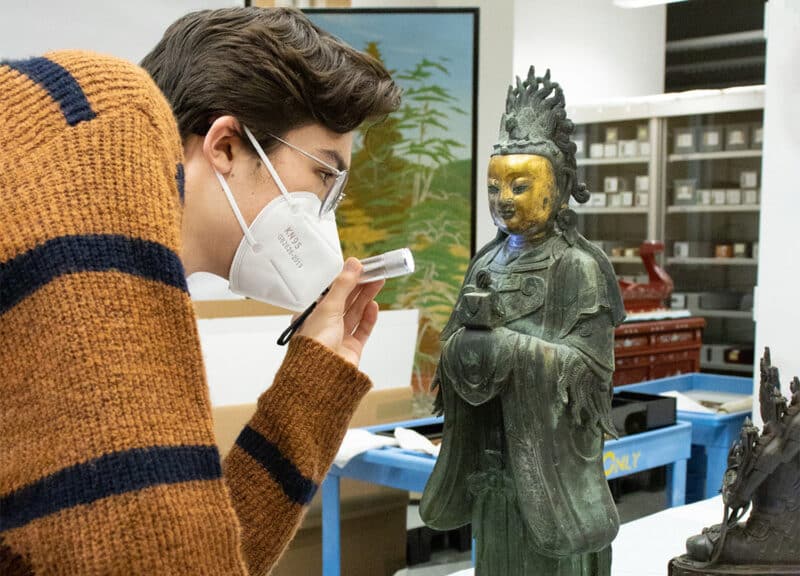 Gain Practical Experience
With guidance from museum professionals, interns gain practical experience by working on projects and programs. In addition, the museum benefits from the contributions made by interns. Past interns have gone on to other internships or careers at the Metropolitan Museum of Art, the Guggenheim Museum of Art and the J. Paul Getty Museum, among others. Internships require participants to complete a specific number of hours per week. During these hours, interns complete the objectives of specific target projects and daily departmental assignments.
Internship Availability
Harn Museum internships are available on an ongoing basis with three yearly application deadlines and selection periods. Internship candidates from all backgrounds, including students with disabilities, are encouraged to apply.
Deadline for Applications
Fall term internships due July 1.
Spring term internships due October 18.
Summer term internships due March 15.
Read through the specific internship options below in order to make your selection on the application.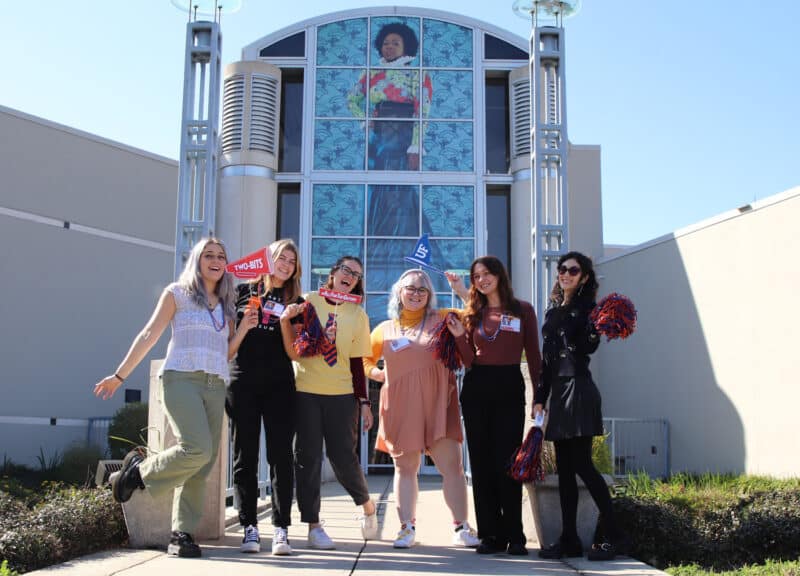 Funded Internship Opportunities
The Harn offers several funded internship opportunities, including the Criser Internship, the Dixie Neilson Museum Studies Registration Internship, the Langley Internship (for School of Art + Art History students), the Mary M. James Student Inspiration Fund internship, the Jacqueline Friel Fund Internship, the Laura and Kenneth Berns Docent Program Endowment Internship, the Tim Joiner Memorial Internship and the Jalyn Imani Stallworth Internship. For details, please see the application instructions.
Spring 2024 Internships
Intern Project Descriptions
Specific requirements and time ranges are indicated within each project description. All applications must be digitally submitted via email to register@harn.ufl.edu.
What's the experience like?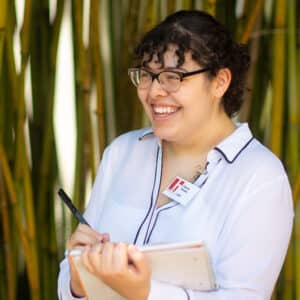 Campus Engagement
Desiree
"Working at the Harn has given me the opportunity to collaborate with people, and truly learn and appreciate exactly what goes into running a successful museum."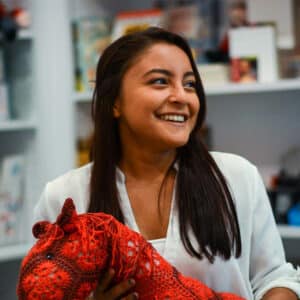 Retail Management Intern
Olivia
"I love working at the Harn because it's a positive environment with room for growth and creativity."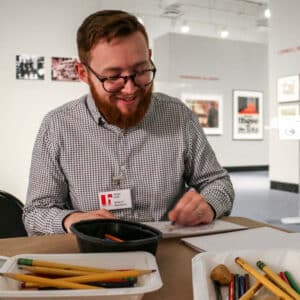 Wrter-In-Residence
Daniel
"I love having the opportunity to facilitate activities that allow the public to interact with exhibitions in a tactile way."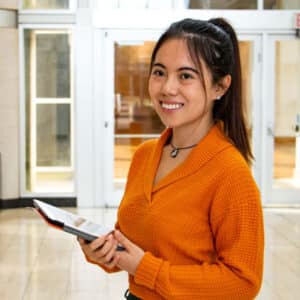 Development
Qingy
"I feel so lucky to work with and learn more about, in my opinion, one of the best membership programs in the nation."
Internship Questions?
Please contact us directly at register@harn.ufl.edu with questions that may arise throughout the application process, including but not limited to inquiries related to accommodation needs.