Volunteer Opportunities
The Harn is currently recruiting inquisitive and enthusiastic adults and students ages 18+ who are interested in engaging with visitors and fostering a sense of belonging among museum audiences.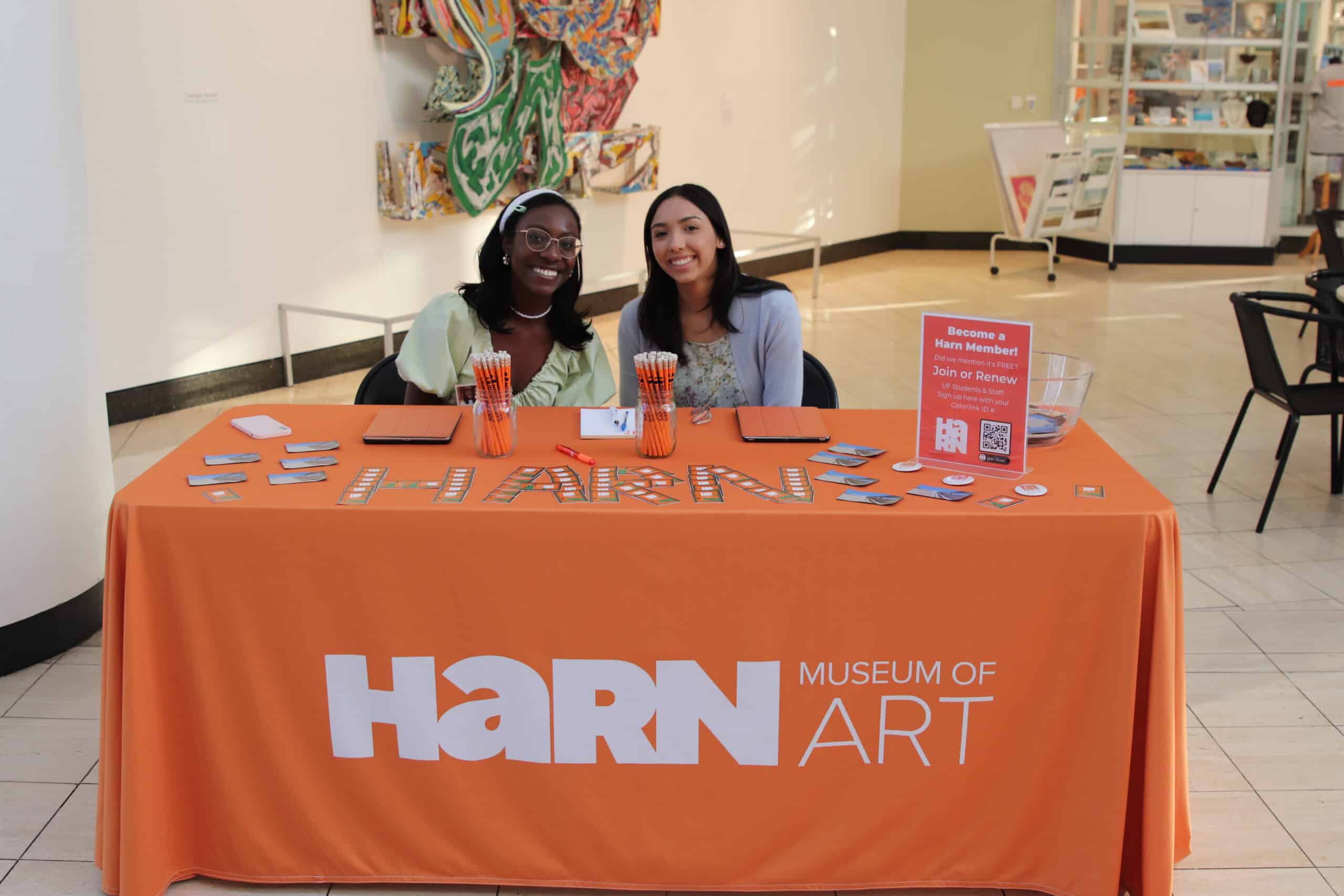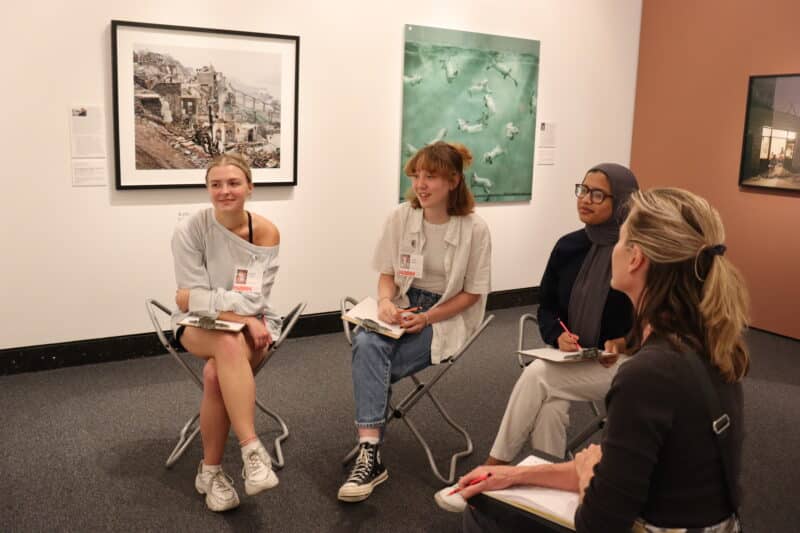 The MUSE (Museum University Student Educator) program
Student Opportunities
Now accepting applications for Spring 2024. The deadline to apply is November 15. Questions? Contact Eric Segal at esegal@harn.ufl.edu
The MUSE (Museum University Student Educator) program is for college students who will create and present museum activities and programs. MUSEs come from all majors and bring creative and dynamic energy to the museum.
Weekly MUSE Meetings
Weekly museum meetings during the semester at the museum will include:
advisory role
Student Perspectives
Bringing student perspectives into museum planning
student role
Museum Operations
Learning about museum operations and exhibitions
Creative Role
Developing Content
Developing interactive content for museum visitors based on artwork in the collection and on view in the galleries
visionary role, long-term planning
Designing Student Space
Designing a student space at the museum
interactive role
Museum Nights
Participating in Museum Nights
Become A Docent
Docents at the Harn Museum are volunteer tour guides who are trained in art interpretation to guide visitors in conversation about museum collections and exhibitions. Docents are committed volunteers who participate in monthly training sessions and engage multigenerational museum audiences through a variety of tour and public programs.
What can you contribute?
If you are passionate about art and museums or curious about what you can contribute, we invite you to contact us at register@harn.ufl.edu to learn more.