Accessibility for Visitors
The museum is accessible to everyone.
We offer free admission and programming for all visitors and strive to make the museum accessible to visitors with disabilities.
TDD phone access is provided through Florida Relay Services at 800.955.8771. Large print versions of select exhibition text are available at the Visitor Services desk by calling 352.294.7025.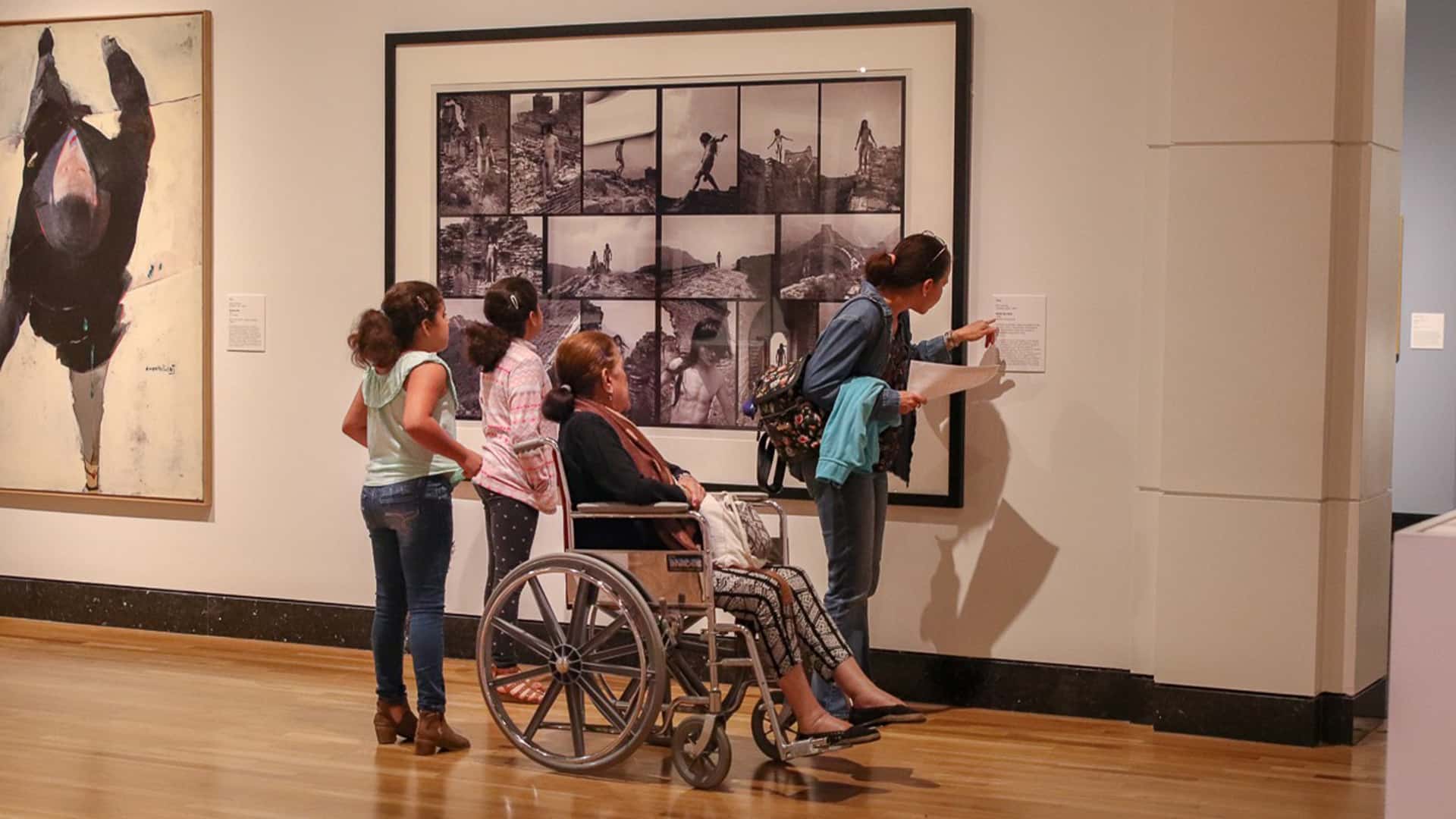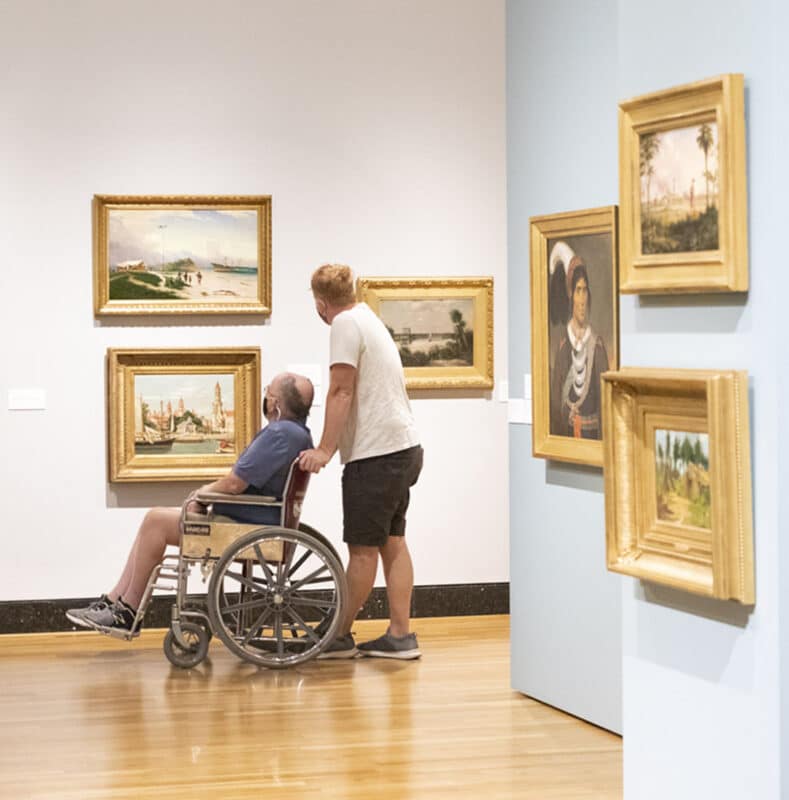 We are ADA Compliant
All exhibitions at the museum comply with ADA standards in terms of space requirements between display furniture to allow sufficient maneuvering clearance for wheelchairs. Wall labels are printed in 18-24 point and are mounted 48 inches from the floor, which is a comfortable viewing location for both those seated and standing.
The Harn's galleries are equipped with automatic door openers to allow physically-impaired visitors to enter and exit the building and access all gallery spaces independently and with ease. To better serve the physically impaired and families that visit the museum, the Harn provides a family restroom at the main museum entrance and one downstairs near the Camellia Court Café, adjacent to the classrooms, and in the Cofrin Asian Art Wing. These facilities increase both comfort and accessibility for diverse visitors.
Continual self-assessment of compliance with ADA standards is conducted using visitor comments and physical inspection.