The Harn Museum of Art at the University of Florida is presenting a new Harn-curated exhibition, Jerry Uelsmann: A Celebration of His Life and Art opening June 6, 2023.
Photographer Jerry Uelsmann passed away on April 4, 2022, at the age of 87. He is a much celebrated local, national and international artist, also known for teaching at the famed Yosemite workshops alongside Ansel Adams, and at the University of Florida, among other institutions. Uelsmann was a central figure in developing UF's photography department, which drew students and faculty from across the U.S. and Canada. His work consists of a combination printing of multiple negatives into fantastical photography landscapes.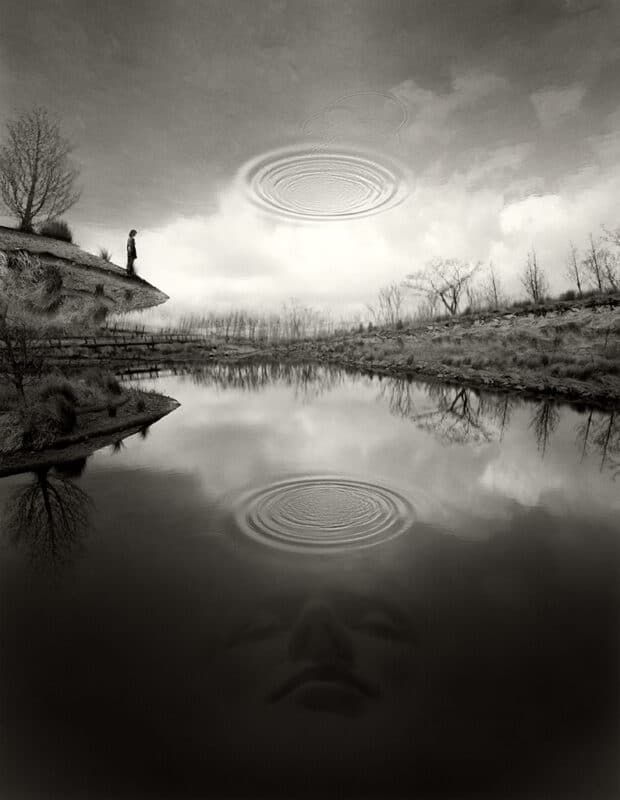 Jerry Uelsmann: A Celebration of His Life and Art, curated by Dr. Carol McCusker, is an overview of Jerry Uelsmann's creative life. Laid out in chronological order, it includes 37 Uelsmann photographs from both the Harn collection and his archive in Gainesville. Separate from his photographs, a central area within the gallery reflects his whimsical frame-of-mind seen through toys, visual jokes and strange whirly-gigs that occupied his studio shelves and walls. Jerry was also a collector of paintings, photography and folk art, which hung in his Gainesville home as inspiration. Selections of these are also on view along with 12 portraits of Jerry at different stages in his life by artists who knew and loved him.
"We are honored to celebrate Jerry Uelsmann's legacy through this exhibition and its associated programming," said Dr. Lee Anne Chesterfield, Harn Museum of Art Director. "His career and innovative, creative process will continue to inspire and enrich the lives of generations of university students through the Harn's permanent collection of his work."
With imagination and wit, Uelsmann turned landscapes into conundrums, reveled in the poetry of the human body or re-imagined reality altogether. Merging multiple negatives during the darkroom production process, to create one print, was considered groundbreaking at the beginning of Uelsmann's career which debuted on a national stage in 1967 at a Museum of Modern Art exhibition. Today, Uelsmann's work is collected and exhibited in museums around the world.
"Jerry Uelsmann is part of the University of Florida's institutional history and memory," said Dr. Carol McCusker, Harn Curator of Photography. "His contribution to the UF School of Art + Art History, the community of Gainesville and beyond is extensive; for many, his aesthetic influence was, and continues to be, life changing. This exhibition is a comprehensive appreciation of the man through his distinct vision, wry humor and prolific creativity."
The Harn will hold multiple programs celebrating Uelsmann and his work, including a Museum Nights on August 10, 2023 from 6 – 9 pm, a Museum Days on Sept. 30, 2023 from 1 – 4 pm and two weekend conversations—Sept. 24, 2023 and Feb. 11, 2024 from 3:30 – 4:30 pm—inviting visitors and those who knew Uelsmann to share their memories and thoughts on his work. Visitors can also view the exhibition in the evenings on Thursdays until 9 pm as a part of the Harn's Art After Dark program.
This exhibition is on view June 6, 2023 through Feb. 18, 2024, and made possible by the Curator of Photography Endowment and additional generous donors.
Admission is free. More information is available on the exhibition webpage.
Back to all news