Words on Canvas Writing Competition
Within every work of art is a story, a life and a spark of inspiration.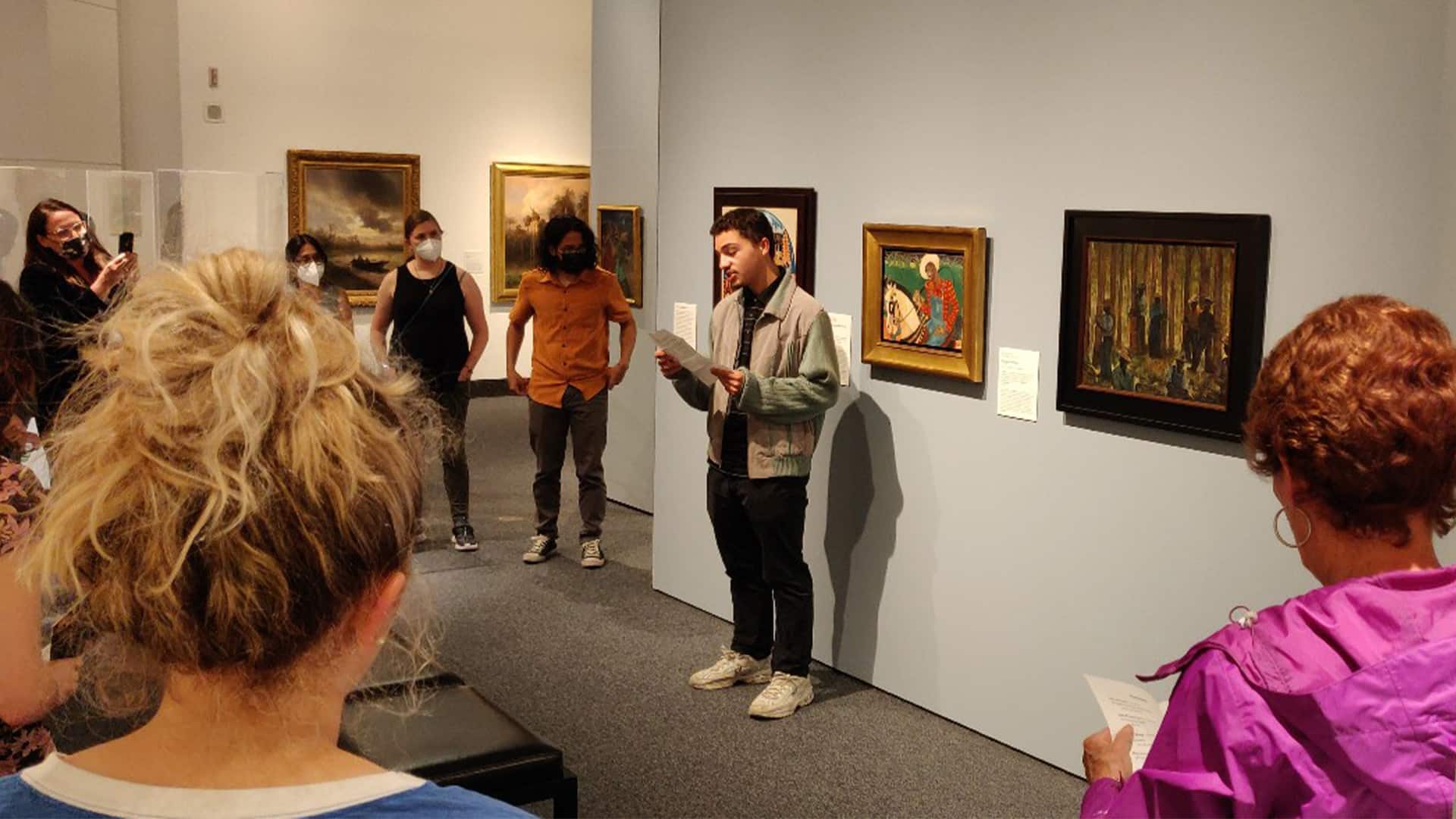 Words on Canvas
Words on Canvas is a writing competition at the Harn Museum of Art for college students interested in engaging museumgoers by writing poetry or prose inspired by works of art. All currently enrolled students from the University of Florida or Santa Fe College are eligible to submit. Prizes will be awarded for winning submissions.
How to Participate
Choose your Words on Canvas subject from the selection of works that will be on view at the Harn Museum throughout the competition.
Important Dates:
Each Spring, the museum will announce new art objects and deadlines for the competition. Check back in February 2024 for more information.
Writing Tips:
Select ONE work of art below that your submission is based on then post your submission!
Competition Rules

ONE SUBMISSION PER PERSON
Prose submissions should be no longer than 1,000 words and may be fiction or non-fiction.
Poetry submissions need not be rhyming or metered.
Each submission should relate to the art that inspired it and should be appropriate for a broad museum-going audience.
You can write in any language but must provide an accompanying English language translation.
Do not forget to revise your work before submitting.

Writing Tips

Give your chosen work a close look: What story lies behind the image? What feelings does the piece awaken in you? What do you see that no one may have seen before? Let the art speak to you, and then let your ideas flow onto the page! Please remember to revise before submitting so that your writing shines.

Through your writing, Words on Canvas will offer new ways of seeing and reading the Harn's collections. We're looking forward to your art-inspired words! For more information, contact wordsoncanvas@harn.ufl.edu.