Rauschenberg Inspired Image Transfers
Robert Rauschenberg was an avant-garde artist who had romantic relationships with both men and women, the most significant of which was with fellow artist Jasper Johns. Robert Rauschenberg and Jasper Johns were pioneering artists. Through their depiction of everyday objects, the pair sought to challenge the myth that all artists are visionaries. Avant-garde refers to art that is unconventional and experimental.
When he was visiting Cuba in 1952, Rauschenberg began experimenting with image transferring, or the process by which a photograph is copied onto another surface. He began with a simple water transfer; soaking a clipping in water before placing it face-first onto his paper and rubbing it until the image was reproduced on his art-making surface. Ever the experimenter, Rauschenberg later used turpentine and lighter fluid as the solvent for his transfers.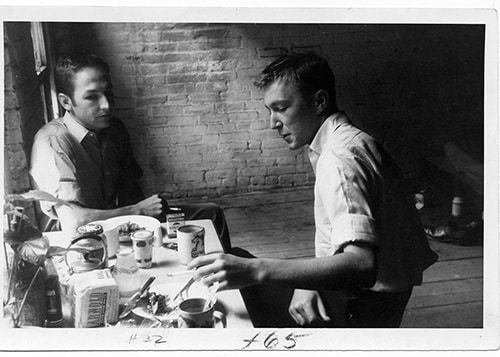 Rauschenberg filled his artworks with representations of current events found in "Life" magazine and the newspapers. He also included photographs taken of his social circle, making some of his works autobiographical. The resulting art pieces create a snapshot of the United States at a single moment in Rauschenberg's history, leaving it up to the viewer to decide which aspect of the whole is the most important part of the work.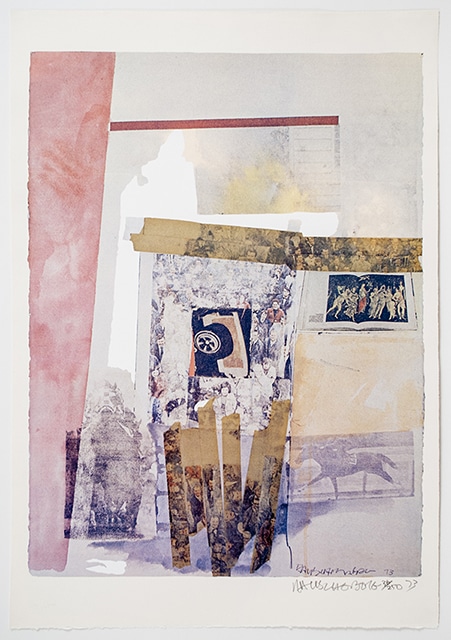 What You'll Need
Magazine cutouts or inkjet print photo
Gel medium or mod podge
Heavy paper, canvas or wood
Paintbrush
Sponge
What You'll Do
Choose your image(s) from magazines or print your own on an inkjet printer.
Cover your image with a thick layer of gel medium or mod podge.
Place the image onto surface (paper, canvas or wood) face down. Smooth out with fingers or squeegee.
Allow to dry at least 2 hours. Place a moist sponge on top of paper. Slowly rub away paper.
The image will then be transferred to the surface!
Tips & Tricks
Add some color! Rauschenberg would add paint, pencil, and crayon accents to his image transfers and make the images more ethereal.
Use fabric instead of paper as your base! After exploring paper, Rauschenberg began using silky fabrics to transfer his images and news clippings onto.
Lesson plan and research by Courtney Toelle, Family Programs Intern and Art History and Museum Studies Master of Arts Student and Keithley Fellow in Case Western Reserve University's Department of Art History and Art.
Top image: Robert Rauschenberg and Jasper Johns in Johns' Pearl Street studio, c. 1954, Photograph: Rachel Rosenthal, © Rachel Rosenthal Estate
Bottom image: Robert Rauschenberg, Watermark, 1973, Seven color silkscreen, Rights managed by Visual Artists and Galleries Association (VAGA), Seller: Purchased from Save Venice, Inc., Transfer: University of Florida, University Gallery Purchase